If you are looking for adult group dance classes, you're in the right place!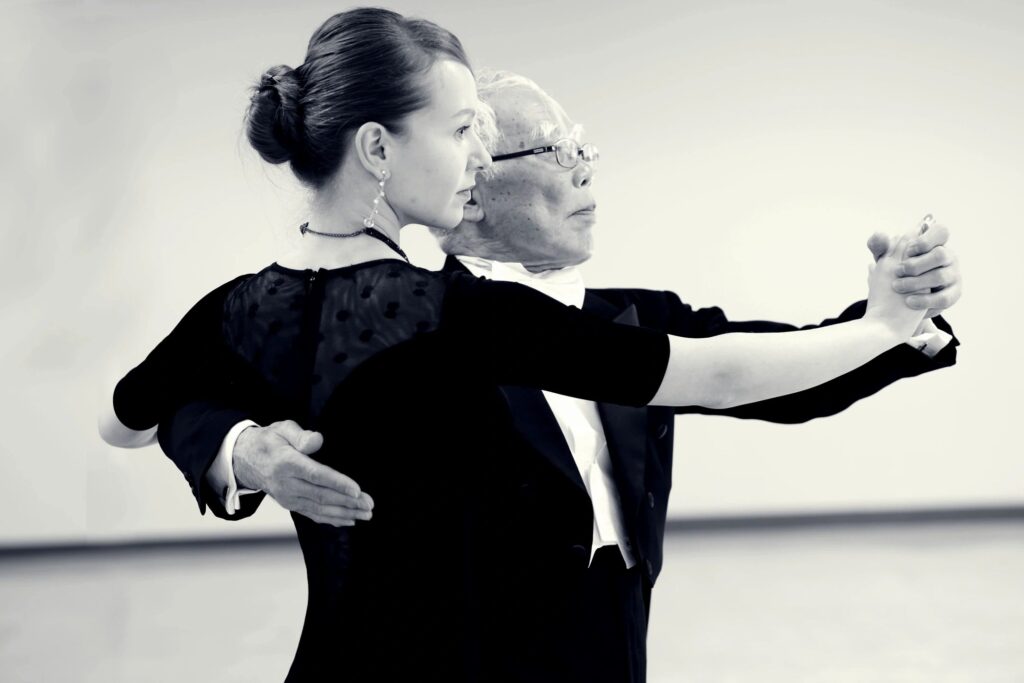 There is no doubt that you will have a good time joining one of your group dance classes in Denver, CO. However if you are not sure about group classes we also offer private lessons for you or you and your partner.  The first private lesson  is free.

Destiny Dance Studio in Denver offers group dance classes 5 Nights a week. We offer beginner dance lessons, intermediate dance lessons, and advanced dance lessons. We offer group dance classes in social dance, including ballroom dance lessons, Foxtrot, Salsa, Tango, and more!

If you have questions about our classes in Littleton near Highlands Ranch and Denver, feel free to give us a call at  (303) 738-5542  or email us at Startdancingtoday@mydestinydance.com!
Class Calendar:
Click "book" next to your desired class to reserve your spot today!
Here is a breakdown of our skill-level based classes:
Beginner Dance Classes:

Beginner's classes focus on the basic introduction to the dance and its patterns. This class is meant for the novice dancer and you don't have to have any dance experience to attend.
Intermediate Dance Classes

Intermediate classes cater to dancers who have some previous experience in the dance style for that month. We focus on increasing pattern knowledge and begin basic technique specific to that dance style.
Advanced Dance Classes

Our technique based group dance classes in Littleton, CO are for those dancers familiar with the dance, and are looking to gain a better knowledge of how a dance moves, feels, and looks. These classes are designed to bring a heightened awareness to movement, body control, and musicality and benefit dancers in all ballroom dance lessons. Our Motion and Technique classes are a great way to focus specifically on techniques and leave the patterns for another day.
Flash Mob Classes

We prepare and perform TWO flash mob dances per year, one in the spring and one in the winter. All levels and styles of dancer are welcome to join us. We will learn set choreography and practice until it shines. Then we take it to the city and share our love of dance with the community!
Saturday Night Dance Parties

Saturday Nights are all about FUN!!! These dance evenings are open all levels of dancer all over the city. We begin the evening with group class at 7:15 pm and from 8-10 pm we offer general dance with all the many dance styles we teach, great music, and great friends.