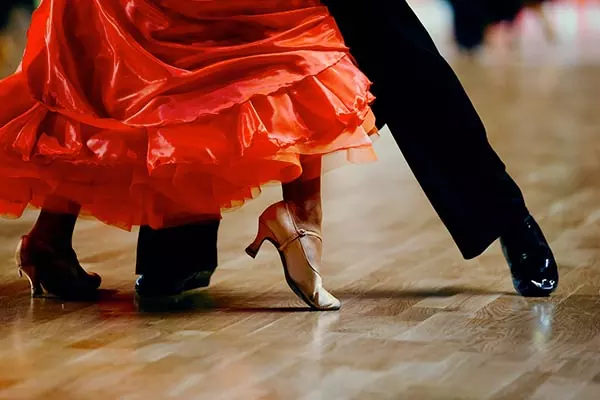 The dramatic Tango is a great dance for singles and couple alike. This conversation of the bodies is dramatic and romantic and incredibly expressive. The music is specific to the style and the dance and music combine to make an explosive expression on every dance floor. You clearly won't be pulling your tango out on a wedding floor any time soon but you can most definitely see it done in many Denver hot spots!
Our instructors are trained in both styles, so when they teach you, you can exude the confidence and style you desire. We offer both private & group tango lessons at our dance studio in Denver, CO.
Get a jump start on learning this classic dance today by calling us at (303) 738-5542 or emailing us at Startdancingtoday@mydestinydance.com.
Not sure if Tango is the right dance for you? Don't worry, we also a variety of other dance lessons that you can choose from!